Home
/
Masonry Ottawa
/ Stoop and Step Renovations Ottawa
Stoop and Step Renovations Ottawa
Masonry Stoops, Masonry Steps, Front Door Steps, Garden Steps and More in Ottawa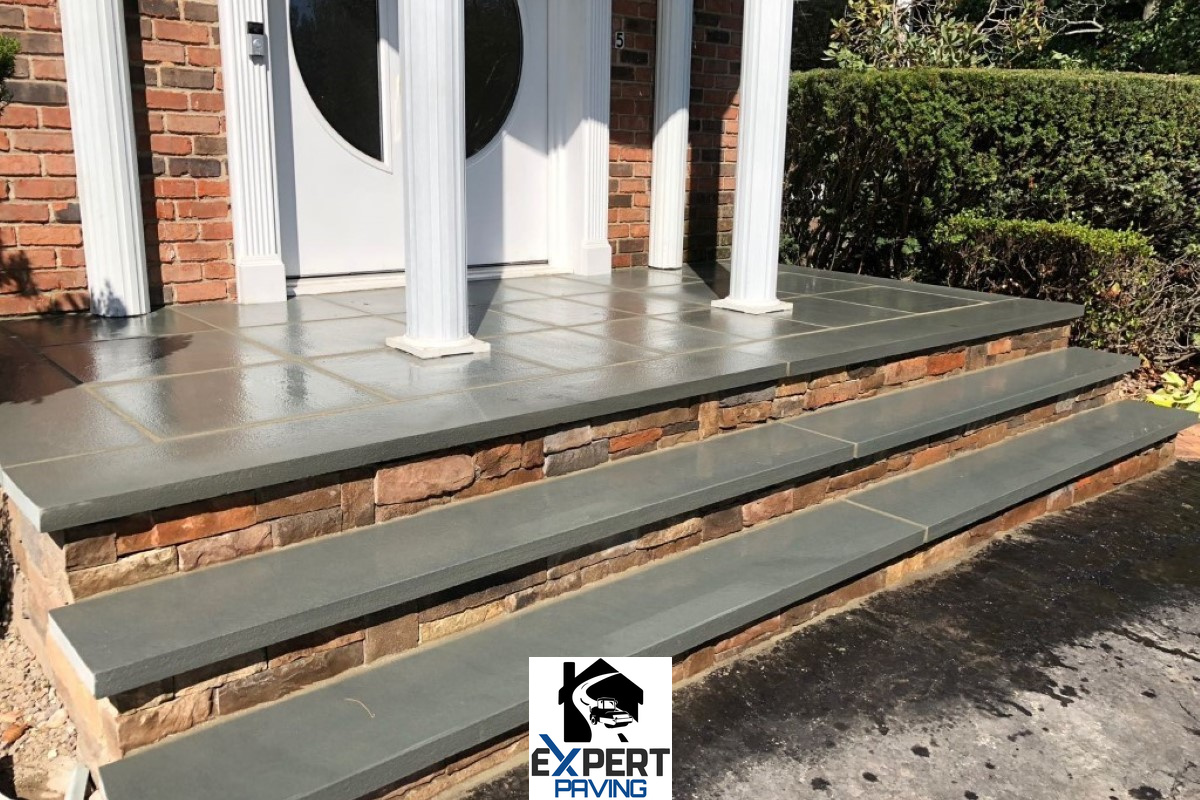 Masonry Stoops and Front Door Step Renovations in Ottawa

Expert Paving and Masonry are experts at stoop repairs in Ottawa. All our work is carried out to state regulations. Give our step builders a call now for a free quotation on replacing your stoop or step today! Unbeatable prices.
We provide various design options, including tiered steps, semi-moon shapes, circular and squared-off. We can install new railings on higher steps and embed them into the build of the step for extra support.
All our stoops are built to state regulations. Our aim is to create a beautiful stoop or step that will be functional, safe and long-lasting.
We provide a repair service for stoops that have started to become loose. Railing installations and/or repairs can be provided if required on your stoop.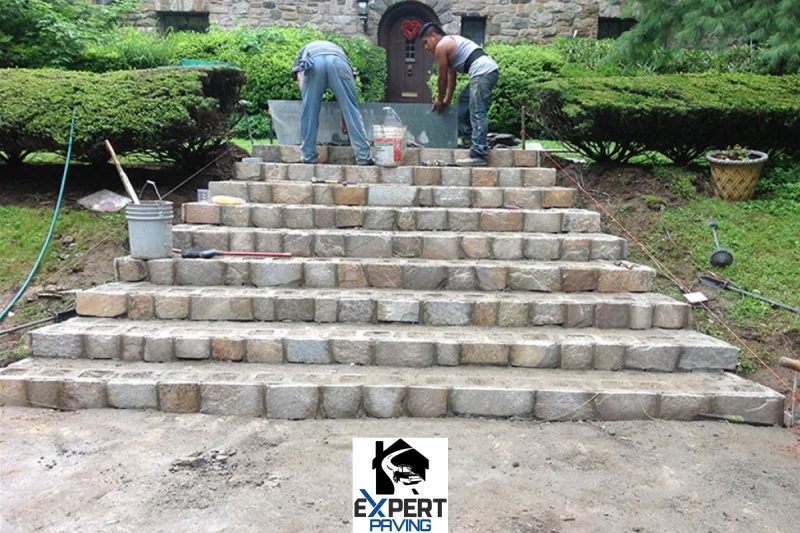 Stoop and Step Installations
As one of the leading step replacement specialists in Ottawa, we undertake all types of repair and build work. Standard call-outs for our step and stoop specialists include: –
New steps
New stoops/stoep
Granite steps
Tiered steps
Circular steps
Brick steps
Wooden steps
Non-slip textures
Along with our masonry step services, we provide masonry repairs in Ottawa as well.
Call Expert Paving and Masonry on (613) 703-1805 for a free, no-obligation estimate for renovating your stoop or front doorstep in Ottawa.
Schedule Your Free New Step Estimate Today in Ottawa
There is no reason to wait - get a free estimate at no cost to you.
SCHEDULE A FREE QUOTE
Expert Paving and Masonry

Customer Reviews
Just had our driveway completely redone John gave us a fair price, excellent and timely work. His crew very professional and polite . Thrilled with the results.
Christian Roberts
Very pleased with the work done by the crew at expert paving and masonry. We had a large project including 2 patios, 3 sets of stairs, 2 walkways, and a driveway. The workmanship is excellent and the customer service second to none.
Evan Clarke
John and his team were great to work with. Good communication and performed the work on time and in a professional manner. I am really happy with the new Belgian block and asphalt driveway they did for me. I would definitely recommend them to anyone.
Felicia Harvey
See More Reviews