Home
/
Driveways Ottawa
/ Gravel Driveways Ottawa
Gravel Driveways Ottawa
Expert Installation of Gravel and Shingle Driveways in Ottawa and The Surrounding Areas. It is a permeable and durable driveway solution for any home.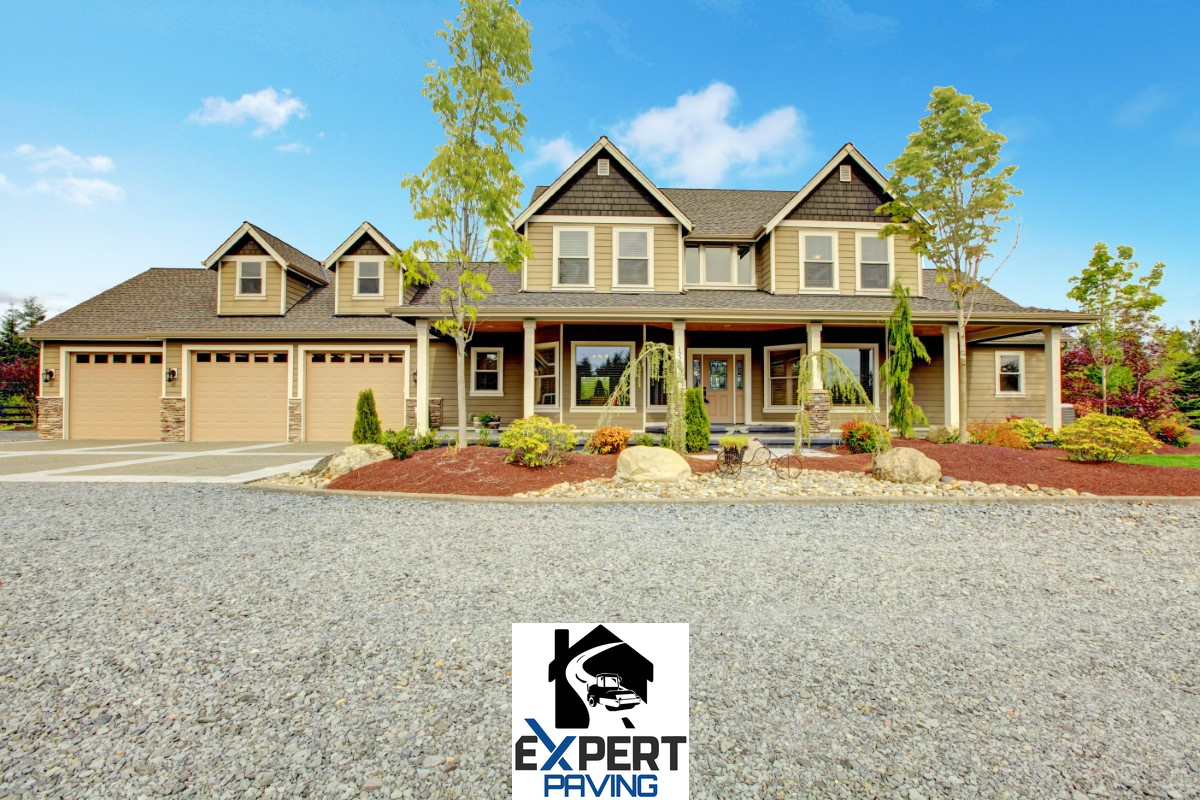 Gravel and Shingle Driveways in Ottawa
Get a new gravel driveway installed by the professionals at Expert Paving and Masonry in Ottawa today for an affordable price. Affordable and low-cost gravel driveway installations. With over 40 years of experience installing all types of gravel and shingle driveways.
Make your home stand out by combining your gravel driveway with a natural stone or paved border of your choice. The choice is yours!
Our average gravel driveway installation is two days, making it one of the fastest types of installation whilst still being the most affordable driveway option on the market.
We provide a range of gravel and stone chipping aggregate options to suit all our customers in Ottawa, ranging in colour to size, from light shades to deep, intense, vibrant-coloured gravel driveways. With various sizes and colours available, a shingle or gravel driveway is guaranteed to blend beautifully with any home in Ottawa.
Permeable Driveway Solution
The most significant benefit to having a gravel driveway is the natural permeable state of your driveway. This can significantly help people who suffer from surface water or are restricted by regulations when installing a new driveway area in Ottawa.
We also provide a permeable paving option for our customers, but the absorbent gravel option is the more affordable. Check out some other options we have available for Ottawa, such as asphalt driveways in Ottawa and more.
Call Expert Paving and Masonry on (613) 703-1805 to schedule a free estimate and visit from one of our gravel driveway installers in Ottawa.
Schedule Your Free Gravel Driveway Estimate Today in Ottawa
There is no reason to wait - get a free Gravel Driveway estimate at no cost to you.
SCHEDULE A FREE QUOTE
We provide a complete Gravel Driveway service to all our customers
Expert Paving and Masonry can provide multiple references from previous Gravel Driveway jobs, No job too large or too small with all work fully guaranteed.
Gravel Driveways
Shingle Driveways
Low Maintenance Flower Beds
Natural Stone Driveways
Aggregate Stone Driveways
Expert Paving and Masonry

Customer Reviews
Just had our driveway completely redone John gave us a fair price, excellent and timely work. His crew very professional and polite . Thrilled with the results.
Christian Roberts
Very pleased with the work done by the crew at expert paving and masonry. We had a large project including 2 patios, 3 sets of stairs, 2 walkways, and a driveway. The workmanship is excellent and the customer service second to none.
Evan Clarke
John and his team were great to work with. Good communication and performed the work on time and in a professional manner. I am really happy with the new Belgian block and asphalt driveway they did for me. I would definitely recommend them to anyone.
Felicia Harvey
View More Reviews